Event Exposure Opportunities
Events are amazing opportunities to get your brand in front of potential customers. Finding and securing the right events to participate in can make the difference between strategic marketing success and failure.
72% of consumers positively view brands involved in quality event experiences and
83% of brands say that event marketing has consistently increased their sales.* 
WIN provides a variety of exhibiting, sponsorship, and advertising opportunities designed to deliver exposure and reinforce your company leadership position in the minds of winery owners, winemakers, vineyard managers, tasting room and wine club managers, and other industry professionals that attend our events.
*Source: visme.co/blog/event-statistics
Virtual Events
WIN Virtual Events were created to provide an educational resource, in an online format, to capitalize on our audience's ever-increasing "screen" time. Sponsoring or advertising with virtual events have many benefits, including the opportunity to quickly and easily widen your reach and collect a large amount of data on attendees.
Our virtual events draw 500-1200 viewers on average plus scores of other registrants who watch the broadcasts post-event. Our pre-broadcast marketing reaches over 32,000 industry professionals via email in addition to the over 100,000 via social media promotion.
Bold Predictions: Wine Industry Leadership Conference
The Wine Industry Leadership Conference, a part of our virtual Bold Predictions series,will cover topics that include the current state of the economy and projections for the new year ahead; industry experts in the human resource sector advising on employment retention and team building; and for those looking to transition a business onto the next generation of leaders, the final panel will speak to options for both generational succession planning and successful sales planning. For more information about this event, visit: wineindustryadvisor.com/leadership
Growing Forward
Growing Forward is a virtual series focused on vineyard-related topics and on preparing growers for the year ahead. Past topics have included the California Crush report, updates on the bulk and grape market, regenerative farming methods, discussions on the impact of fires on grower contacts, crop insurance, and ag business best practices. For more information, visit: wineindustryadvisor.com/growingforward
In-Person Events
WIN In-person events create the opportunity to socialize, network, and develop potential sales relationships with attendees helping to generate impactful business opportunities.
Wine Industry Sales Symposium
The Wine Industry Sales Symposium is a virtual event designed to support every facet of the sales process and will combine components of WIN's annual 3-Tier Wine Symposium, an event established for small to medium-sized wineries eager to gain new insights into ways to increase their profitability in the wholesale channel and a brand new event, the Direct2 Sales Symposium, a symposium focused on the direct to consumer channel. For more information, visit: winesalessymposium.com
North Coast Wine Industry Expo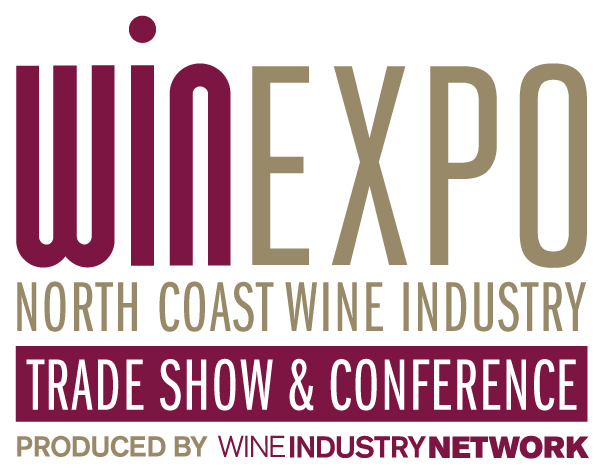 The Annual North Coast Wine Industry Expo (WIN Expo) is the largest in-person trade show and conference focused exclusively on Napa, Sonoma, Mendocino and Lake counties, and is the 2nd largest wine industry show in North America. Established in 2012 by Wine Industry Network, WIN Expo is considered a must-attend event and has become an integral part of the North Coast wine industry with more than 3,000 wine professionals attending each year. The trade show features nearly 300 exhibitors presenting the latest products and services available along with a robust educational conference focused on three distinct tracks, Winemaking, Sales & Marketing, and Strategy & Leadership. For information on this event, visit: wineindustryexpo.com